92nd ASTEE Congress
4th june 2013, Nantes
« Assisting sustainable and responsible cities »
The 3 partners of the event :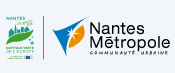 Retrouvez nos 3 partenaires privilégiés sur leur stand, tout au long du congrès.

Nantes Métropole

Nantes is European Green Capital 2013 This award recognises the work achieved by Nantes over the last 20 years in favour of the environment and responsible development. Its strengths include its public water policy.

For Nantes Métropole, being nominated Green capital provides an opportunity to discuss and exchange best practices. It therefore makes sense for Nantes to be hosting the ASTEE conference on "Assisting sustainable and responsible cities". In 2013, Nantes is set to become a stage for developing public policy and practices centred around the sustainable city.


Veolia Environnement

A division of Veolia Environnement, the global leader in environmental solutions, Veolia Water delivers outsourcing services, designs technological solutions and constructs and operates facilities for municipal and industrial customers.

Veolia Water operates at all stages of the water cycle, with a constant focus on protecting resources, controlling costs and limiting the environmental impact of its actions. To address the full range of challenges presented in the water business, Veolia Water has developed a new three-dimensional vision: SVR. This approach combines high-performance solutions (Service), optimized use of natural resources (Value) and fair practices (Responsibility).


The Loire Bretagne Water Agency helping for the good status of water

The role of the water agency is to play a part in reducing any kind of water pollutions and in protecting the water environment with :

• the support of investments,

• the dialogue and the planning,

• the data management for knowledge, decision and evaluation.

In 2013 this agency invests a new plan of 2.45 billions of euros for the next six years to make easier the actions for water.

The ASTEE congress permit to call back that there is no sustainable city without preservation of the water resources and good health of the water environment.
With the support of :

And the participation of :